Antietam Classic Cycle | home
'70 Ambassador
In for a total restoration. Stay tuned for progress photos.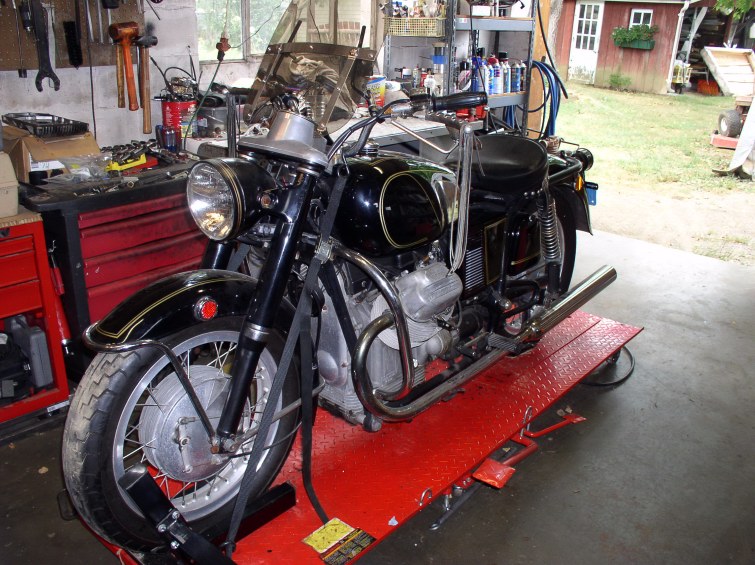 Moto Guzzi Galletto 160
The engine is already done (by me, see my Completed Projects page) and the owner started assembling the chassis. He ran short of time to work on his many projects both 2 and 4 wheeled, so I'm finishing this little beauty up.
V1000 I-Convert